Discussion Starter
·
#1
·
For sale a brand new in box Kappa perfect 10.1 subwoofer 4 ohm. $129 shipped in US  Has never been mounted in box or connected in any way.
Time to clear out some unused audio. I got this sub new back when I was working in the car audio industy.  It is a beautiful piece of equipment.  Has the cast alluminum basket and alluminum cone. thick rubber surround. When new this sub was sold for $350.  At that time I had another infinity 10" in my car with a ported box and it was the best sounding sub I ever had.  This is just more of a sub than I could ever use.
SPECIFICATIONS
Kappa Perfect10
Configuration: 10" subwoofer
Nominal Impedance: 4 Ohms
Power Handling: 350W rms 1400W peak
Sensitivity @2.83V/1m: 94dB in-car @ 40Hz
Frequency Response: 18 – 200Hz
Mounting Depth: 5-7/8" (150mm)
Cut-out Diameter: 9-1/8" (232mm)
The Infinity Kappa Perfect 10.1 subwoofer delivers an awesome combination of deep bass and stunning sound quality. The super-rigid drawn-aluminum cone features a curvilinear design and combines with a high roll butyl rubber surround for smooth, efficient bass response all the way down to 18 Hz. Flip the 10.1 over and you'll marvel at the custom-tooled aluminum basket and huge flared, polished and vented pole piece. The Perfect is designed to deliver kick-butt bass in small sealed enclosures.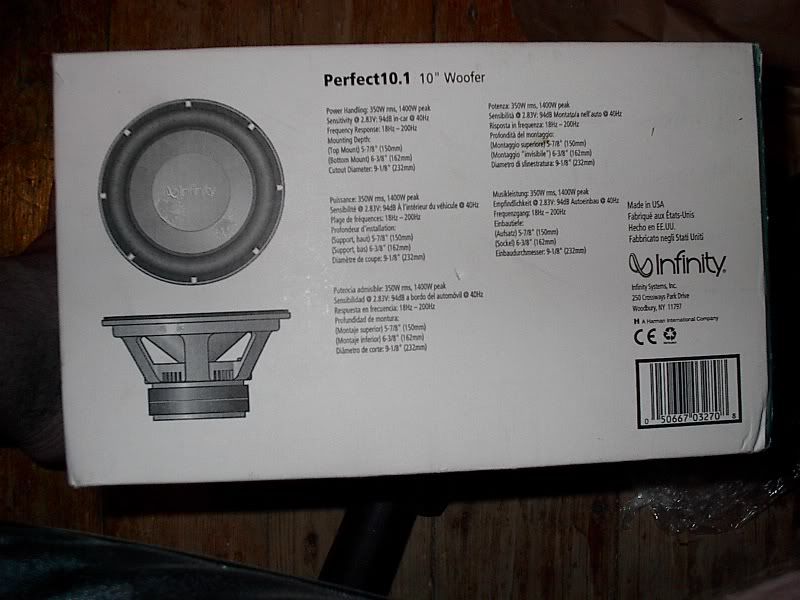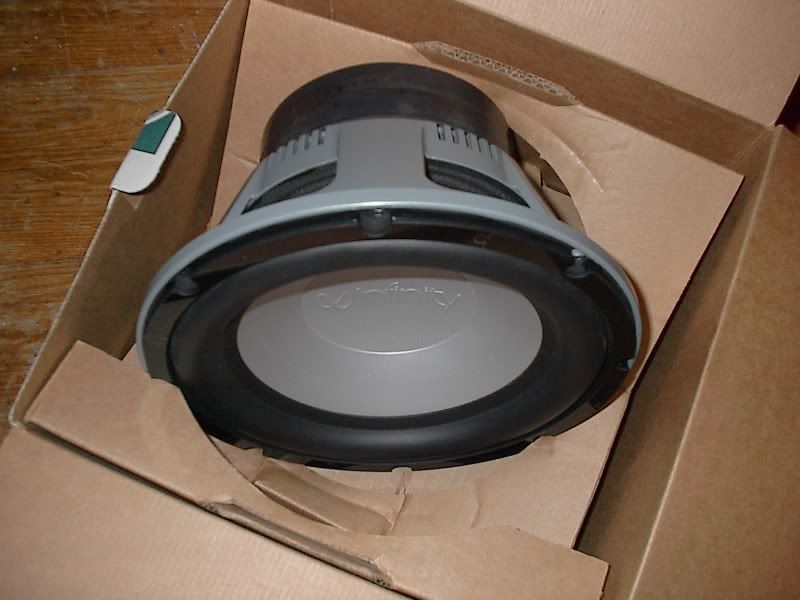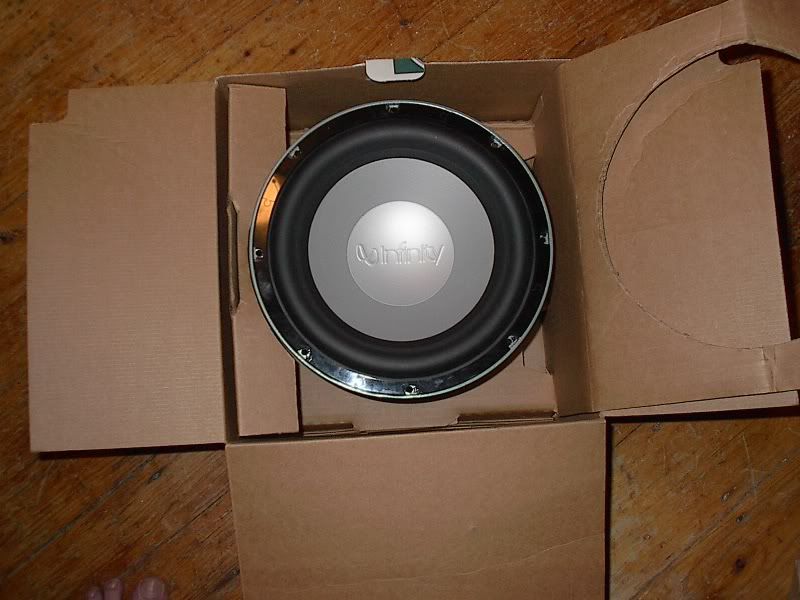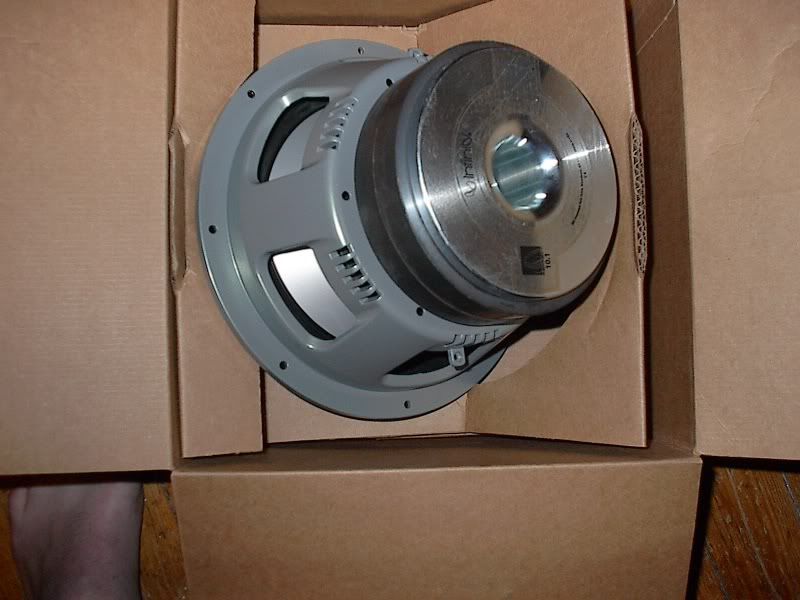 You can find more info on it on infinitys website. Infinitysystems.com
It is designed for either a .60 cu ft sealed or a 1.0 cu ft. ported box
I have had it in box since new.
If local we could arrange for local free pickup
I also have a sealed .65 box that I will post as well that is brand new for $40+ shipping or free pickup it would fit in nicely also never used. These usually go for $70-90