Discussion Starter
·
#1
·
I am selling this REFURBISHED Nokia 6102 cel phone for $75 + Shipping.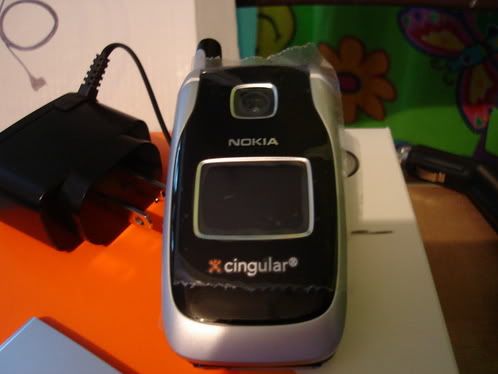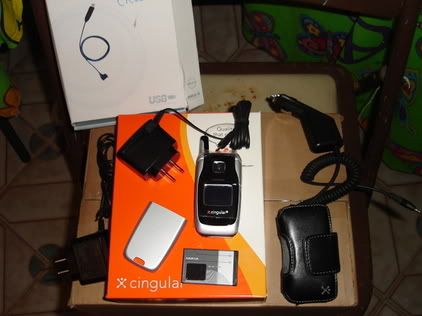 The story:
I had purchased one in Sept and lask week the LCD got a crack in it when it fell off the sofa. I e-mail my aunt that works for Cingular to see how much a new phone will cost me.  Since waiting on her reply, I remember I have the replacement program.  So I called Cingular's replacement program and they say they will send me a refurbished one.  That afternoon, my Aunt calls me, tells me to go to Cingular b/c my contract is about to run out and if I renew it, I can get a NEW/different phone for free.  So, I head out, renew my contract and get a new phone.  Then today the Replacement one shows up.  And I really do not need to keep it.
This phone is selling on Ebay for $149 and is "Like brand new".  I have used it only once, by putting in my SIM card and making one call to make sure it works.  And it does.  It is in excellent shape on the outside. Has plenty of neat features:
~ Downloadable polyphonic/full-audio ringtones, graphics and games
~ Dual color LCD screens
~ Speakerphone
~ Mobile Instant Messaging using AOL® , Yahoo!® and ICQ® Instant Messaging
~ Voice Recorder FM radio (requires headset - sold separately)
~ Infrared Data Transfer
~ Voice commands Voice Dialing
~ Downloadable custom themes Ringing tones: True Tones, polyphonic tones, mp3 Notes, calendar, to-do list, alarm clock and stopwatch functionality
~ Gallery for storing and editing images Video recording and playback
~ Specifications: Weight: 3.42 ounces Dimensions: 3.35 x 1.77 x 0.95 inches 4.4MB internal memory for downloads
~Technology: 850/1800/1900 MHz - Tri-band
I am tossing in LOTS of Accessories that I have purchased: 2 Home chargers, 1 car lighter charger,
1 leather Cingular Leather holster (slightly used), Data Cable and program (that I never figured out how to use  :? lol)
Payment: I will accept PAYPAL and will ship out as soon as payment is received. 
Any questions, PLEASE feel free to PM me! 
Angela