Discussion Starter
•
#1
•
Once again, please forgive the messy car. Pics were taken on a really slushy day.
This replacement can be done without removing the mirror.
First, tilt the mirrors all the way up and toward the vehicle.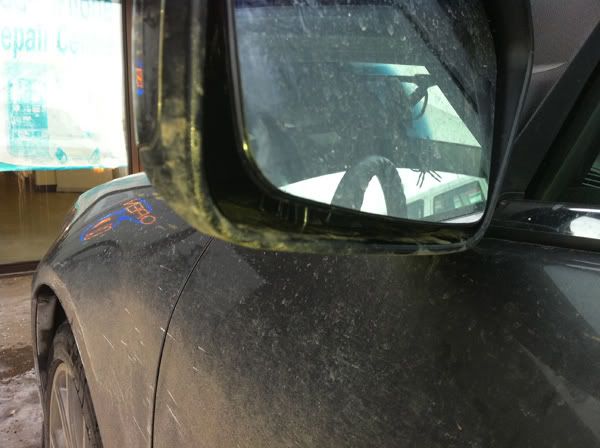 Access will be through the bottom outside corner of the mirror.
Using a flashlight you can see the bulb housing and the clip you need to push to release this housing. Using a screwdriver, gently push the center of this clip while nudging downward.
The housing will fall out the bottom of the mirror.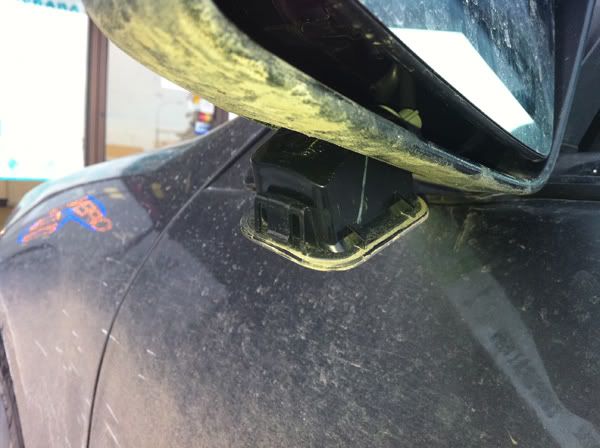 There is a little slack in the wiring so pull the bulb housing out a little.
Rotate the white plug and remove from housing. This will expose the bulb.
Pull the bulb and replace it with the LED (194 bulb).
Replace the bulb in the housing, make sure the wiring tucks back into the mirror and push the housing back into the mirror. Make sure to put the side of the housing closest to the car in first ... the clip should go in last. The push until it clicks back in place.
Congrats on your Puddle Lamp LED Replacement