Discussion Starter
·
#1
·
So before I go back to college I wanted to clear some of my stuff out . More Pics of any of the items upon request, just PM me and ask and I will post them up. All prices include shipping in US, will ship out of country at buyers cost. All prices are OBO, feel free to make an offer.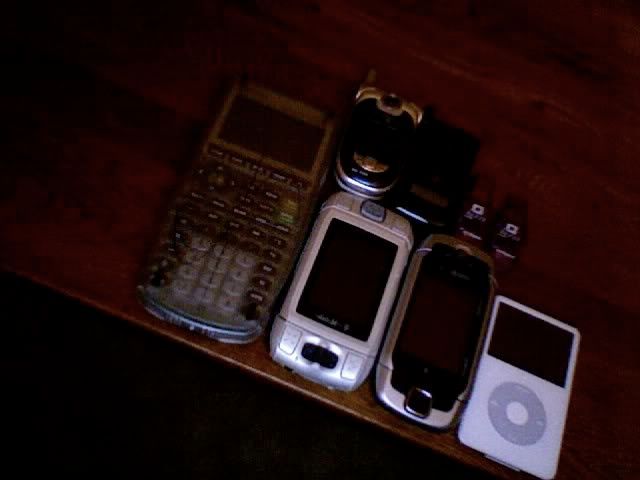 $

210

$

190

iPod video- White 30gig, includes the usb cable (Thats all the video came with) Also includes a 2 year expended warrenty through circuit city. Also if you want you can get 5 gig of music, or I can delete everything and it will be like brand new. Great Condition.

$

200

new price $

140

Sidekick3, includes charger usb cable, softwear, and all instructions. Good condition, some scratches, not many.

$75 $

50

Sidekick2 includes case and charger. Scratches.

*Sold*

$

75

$

40

TI-83 plus silver edition.

$

70

$

40

LG VX-8300 Good condition, some srcathes but works perfectly.

$

50

$

25

Boost Mobile phone, includes charger, instuctions and SIM card, perfect condition.

$

15

$

7

I have two of these, 128mb jump drive.

Feel free to ask questions, or give pointers on prices or ask for more pics, I will get more up tomorrow along with some more stuff.