Discussion Starter
·
#1
·
got rear ended by a tahoe last week, on the freeway. i was going about 20, she was probably 50+ :shock:
i got some whiplash, but the chiropractor just about has that all sorted out. the car didnt fair so well....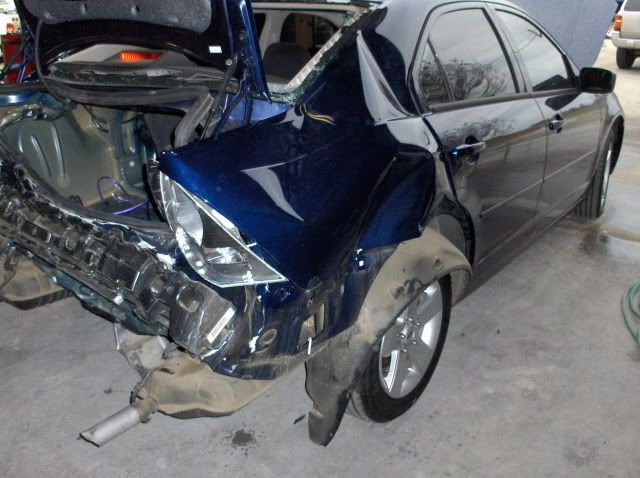 hopefully it totals!! my insurance sent an adjuster out and his half ass estimate was $9300, which was missing ALOT.
i wrote my own estimate and came up with 18k, still missing some parts. so hopefully i wont be fixing it. the other driver's insurance is supposed to come out this week..
btw the adjuster's system went to total loss at about 14800, my system was at about 14000