Discussion Starter
·
#1
·
I know I had some trouble with this, so once I got it figured out, I decided to take a few pictures and hopefully help some people out!
The official instructions for this install can be found here:
http://www.pac-audio.com/swixprogramming/showstepbystep.asp?InterfaceChecked=2&RadioGroupPioneer=0&mmSearch=Ford&Submit2=Search+Vehicles&ID=209
I won't be going into the programming here, so you will still need the link for that.
My headunit for this install is a Kenwood DDX-514. The vehicle is a 2007 Fusion with the 6 speaker system.
Most of the wiring for this was able to be done inside the house. For my install, I only had to splice into ONE wire inside the car. Depending on the wiring harness you get, you may have to splice into two. I'll elaborate on this when I get to that picture.
First, cut the purple wire. The outside one is not used, just cover it with some electrical tape. Next, attach the 100ohm resistor to the white wire and the purple wire (NOTE: the diagram on the official instructions shows this better than my pic. Also, the color wire you use and the value of the resistor may differ if you are using a headunit besides Kenwood).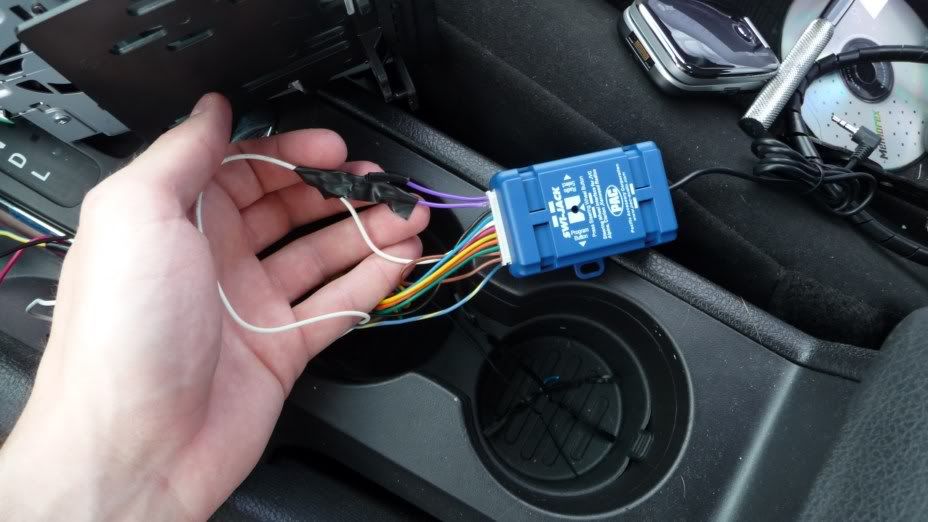 That white wire is to be attached to pin 18 within the vehicle. HOWEVER on my wiring harness, there was a brown wire on that location, so I attached my white wire to it instead of splicing into the vehicle. This worked perfectly for me.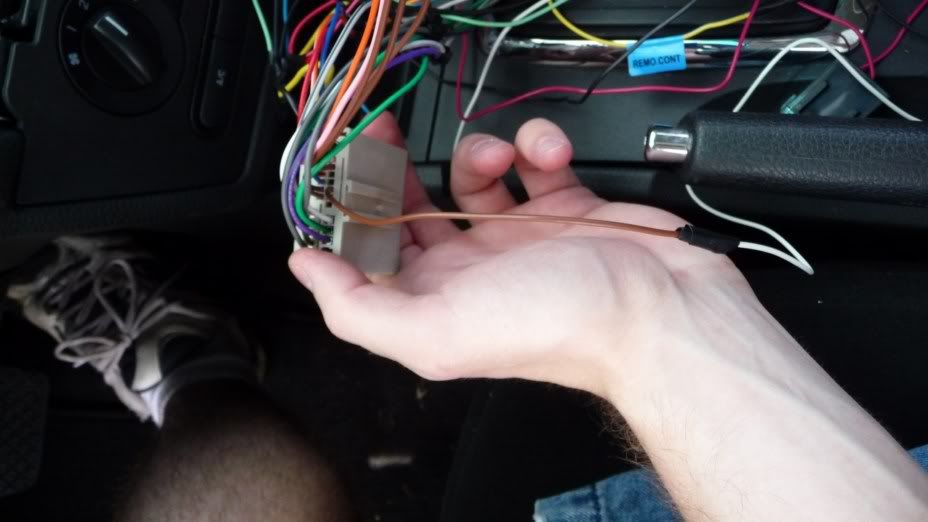 Next, the red wire from the PAC goes to switched power. I did this by splicing it into my wiring harness. Ditto for the black ground wire. In my picture, you can also see that I have a light green and a blue wire grounded. The light green is the parking brake sensor wire for the Kenwood. Grounding it allows DVD playback at any time. The blue wire I will show in the photo after this. The yellow/blue wire attached to the remote in wire on the Kenwood, this will vary if using a different brand headunit.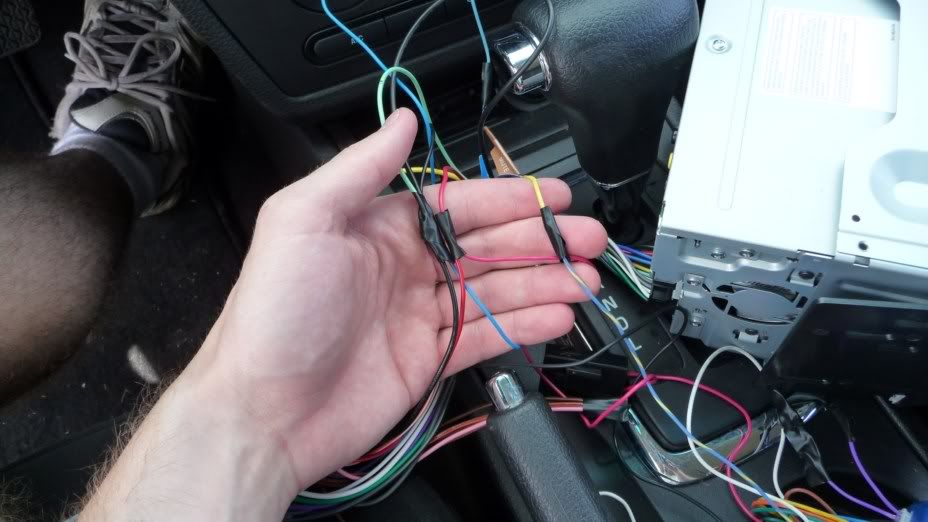 That blue wire I referenced is spliced into pin 19 inside the car. This is the only stock wire I had to modify. I didn't cut this wire, as there was no corresponding wire on the harness, the unused bit has no effect, and the rest is grounded as the instructions require.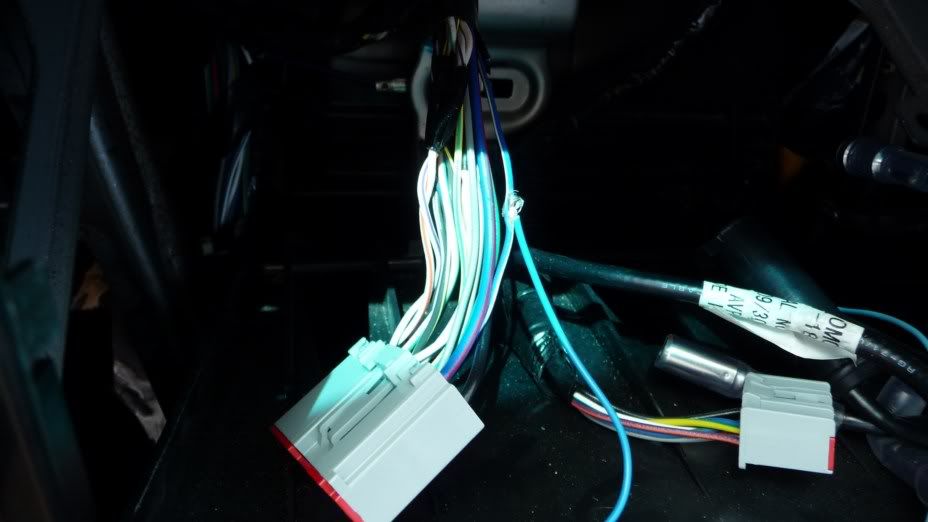 That's it! The rest of the wires, including the headphone looking jack, aren't used (for a Kenwood install anyway). Tape off the ends, bundle them up neatly, and tuck them out of the way. Plug in all your harnesses and you're ready to program!