Discussion Starter
·
#1
·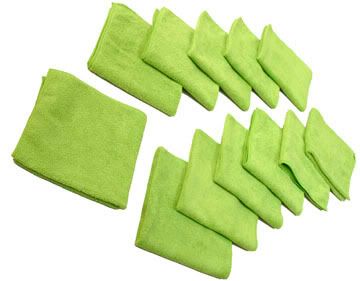 El Gordo- Are truly professional grade microfiber towels, manufactured for professionals that need the best quality towel that can be used for everything!
El Gordo Feels thick and dense and has the same size pile on the front and the back however is really intended for the professional looking for the best towel to get the job done with. These towels are 70/30 blend making them 100% machine washable and they will always retain the same softness as the day you bought them. These towels are not pansy towels intended to look big and thick but not really perform to well. Voted "Professional Favorite" by our customers the El-Gordo towels are 100% scratch free and guaranteed to be the perfect match for any detail job, from waterless detailing, to buffing and waxing all the way to windows ands interiors these towels are great!!
Extra thick towels are usually very poor at absorbing and do a lousy job as a buffing towel or a waxing towel and even as a drying towel. Many retail sales companies advertise HUGE TOWELS, but don't be fooled, the quality of the towel is the most important thing. El Gordo Towels are of the highest quality 70/30 blend making them the most absorbent and most washer friendly towels on the market.
In this GB, you will get to choose if you want 12 towels, or 12 towels. You have the choice of Lime Green or Lime Green. And you can decide if you want to pay $30 shipped or if you want to pay $25 + $5 shipping.
We need at least 25 sets to make this happen (including Mazda3 forums). If you want 2 sets, put your name down twice, 3, 4, etc.
Once we hit 25 people, we'll start accepting payments
Feel free to talk to friends about it on other boards and get them involved...
1. Dabears2k
2. Dabears2k
3.
4.
5.
6.
7.
8.
9.
10.