Discussion Starter
·
#1
·
I had to put a new back window in... so to avoid having to do that again i am selling one of my 13w7's. They're a few months old, and only being pushed by one amp so they haven't been pushed to their limits. They're in perfect condition, no scratches, etc. seen here:
I am asking $350 plus shipping for the speaker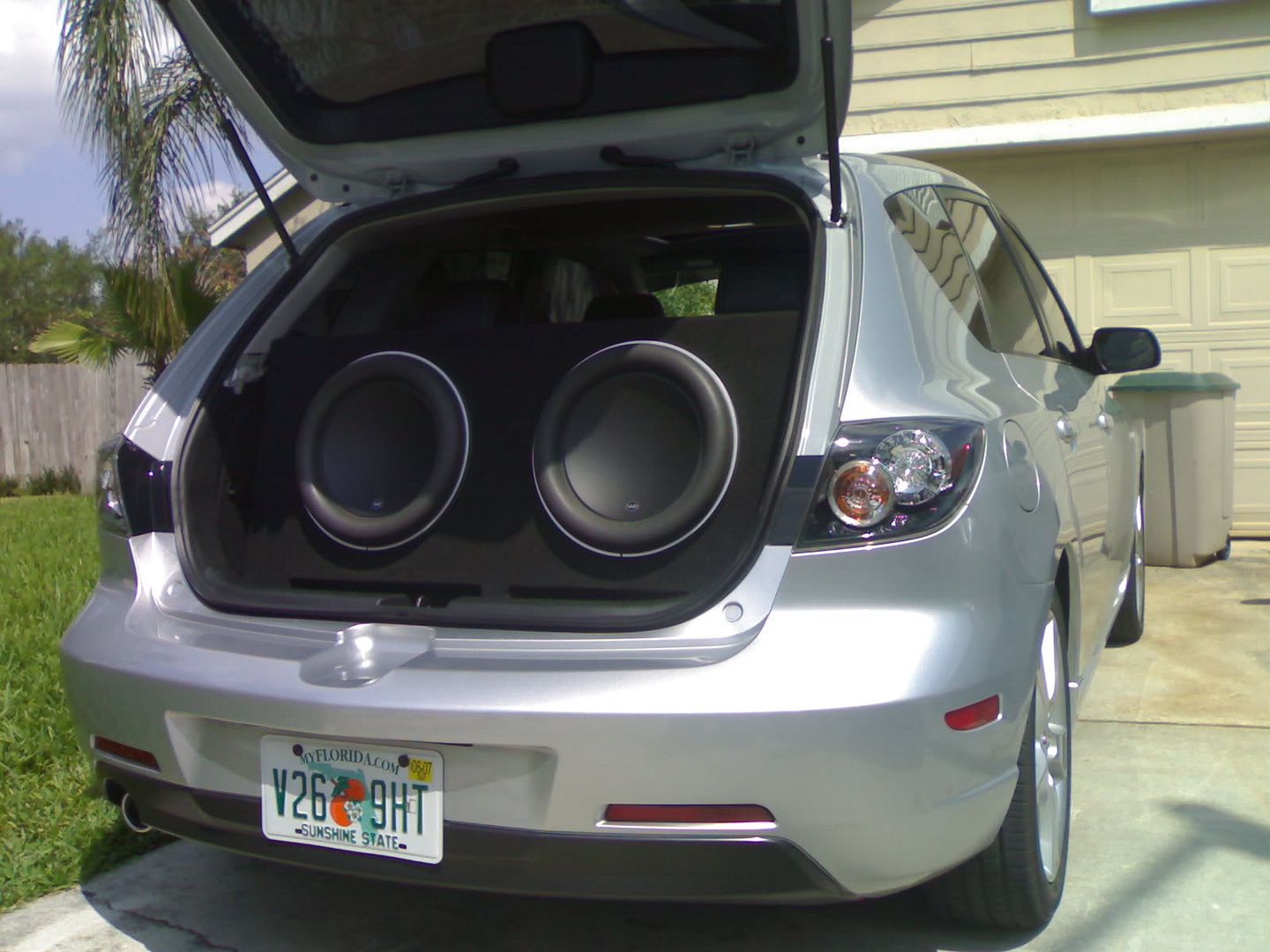 I am also selling my diamond audio 10" d6 DVC 4ohm Subwoofer.
It comes in a box, in a box mounted to the piece that fits perfectly in a mazda3 hatch, or just the sub itself. Your choice.
I am asking $100 for the sub plus shipping, or $125 for the sub in box and on the piece of wood picked up.