Discussion Starter
·
#1
·
So after our first year of marriage, and a lot of time behind the wheel of my Fusion, my wife finally said she would be comfortable driving a stick shift on a daily basis. That was music to my ears, and I immediately sold her Cavalier and went on the hunt for something cooler (/best wife ever). This is what we found: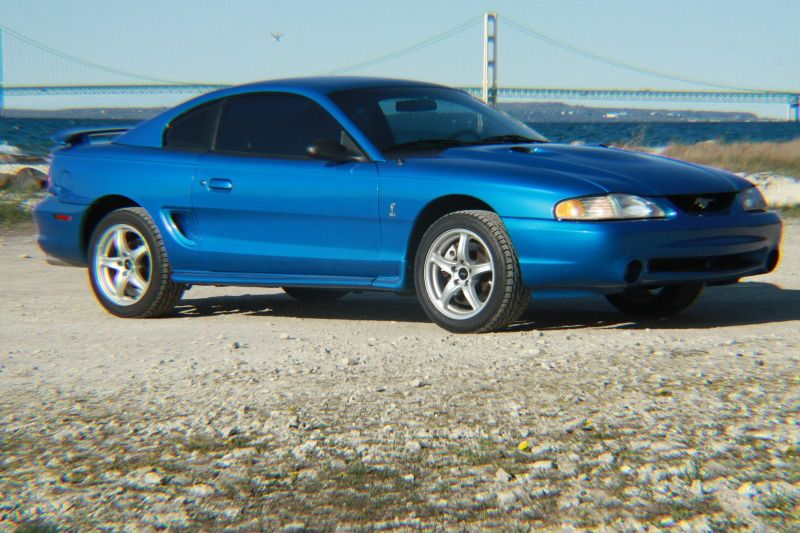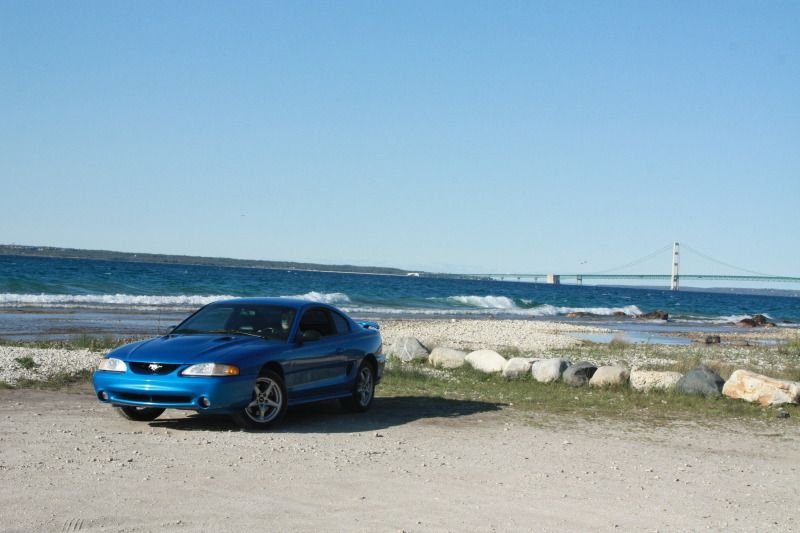 Excuse the photography, we were just given an SLR but we're still figuring out how to use it.
Its a 1998 Bright Atlantic Blue Cobra with 108k miles on it. Has cat back exhaust and A/C delete (which I would like to undo) but otherwise its stock. Previous owner dynoed it at 278hp rwhp. Its pretty fun. Only 800 were made in this color, and I've yet to see another one driving around SE Michigan.