Discussion Starter
•
#1
•
Ok guys, I figured I would start an additional thread on my retrofit project instead of clogging up my mod thread. I'm going to do my best to take as many pictures as possible to hopefully keep you all entertained and maybe even help guide someone through their own retrofit.
My goal:
Retrofit Bi-xenon Morimoto Mini's into our OEM headlights.
Link to projector kit:
http://www.theretrofitsource.com/product_info.php?cPath=24&products_id=227
Useful Links:
My Mod Thread:
http://www.fordfusionclub.com/index.php?topic=173856.0
How-To Bake Open Headlights:
http://www.fordfusionclub.com/index.php?topic=188842.0
Retrofit Photobucket Album:
http://s188.photobucket.com/albums/z27/Mattteo1518/Headlight%20Retrofit/
Time to skip to the fun part. I already have this in my mod thread, but like I said this is where my future updates will go.
Hardest thing today was removing the reflector. After doing some research on other forums I kind of had a general idea of what I may have to do. Later tonight or tomorrow I'll post a link to how I did so. Anyways, boring as it is here is the reflector.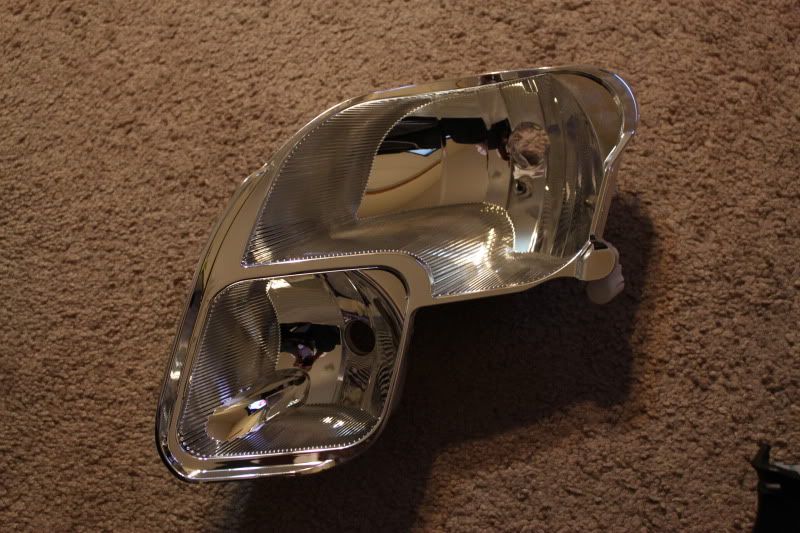 Next I had to open up the bulb hole a little more to allow the back end of the projector to fit through. As you can see in the following picture there wasn't a whole ton I needed to shave back. (Tomorrow I'll add a picture of the fitting picture)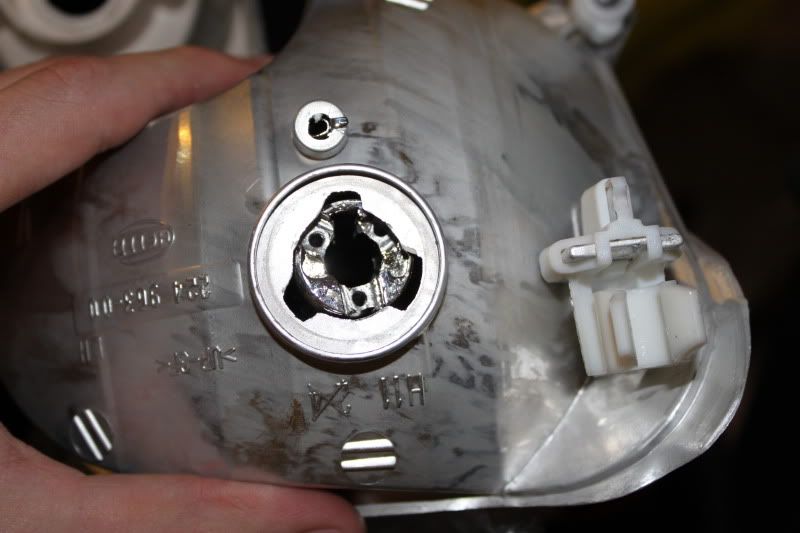 Since I'm tired I took a few pictures to give myself a general idea of what it would look like. Very satisfied so far!
Without shroud: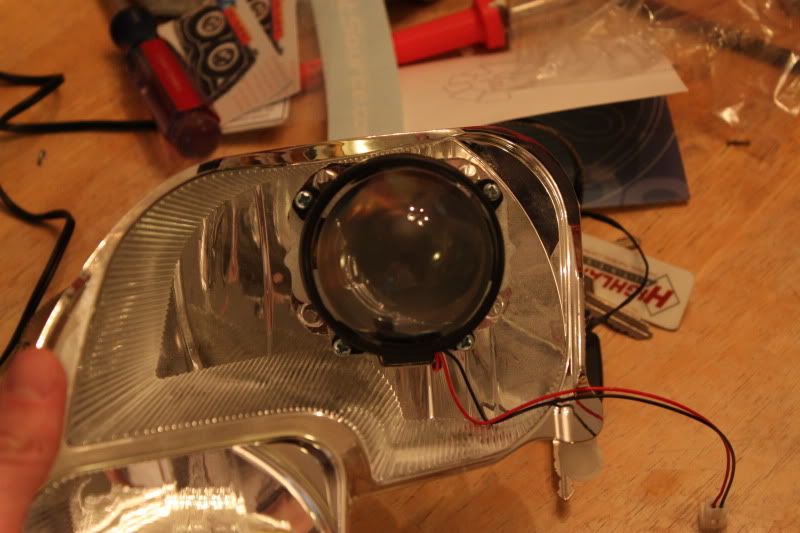 With shroud (not fully on):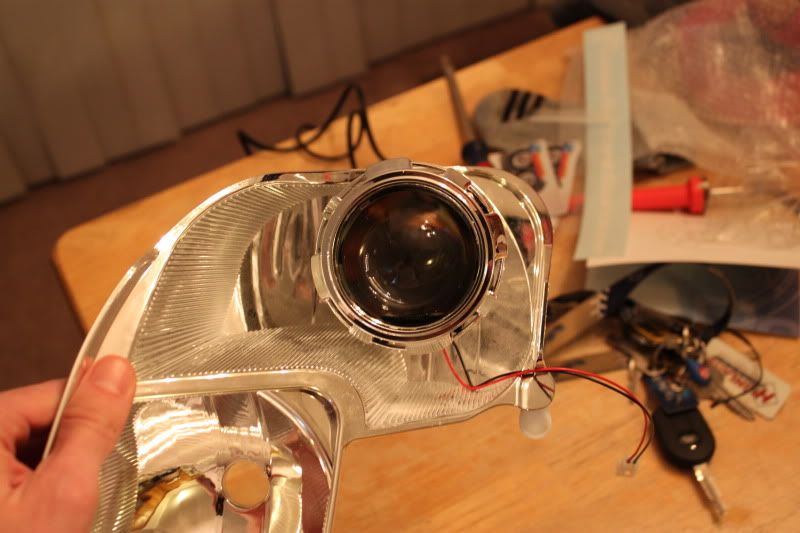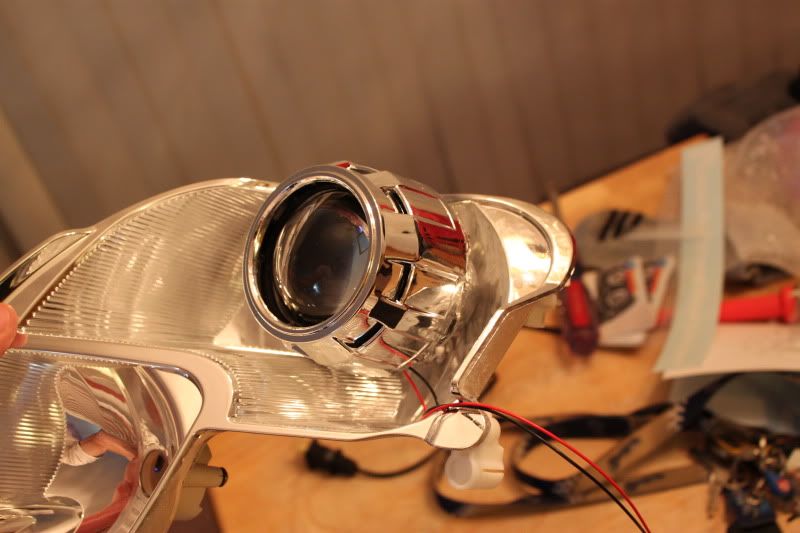 Tomorrow should be an exciting day. I can nail away a good 2-4 hours off this project if nothing sets me back!