Hey guys,
Well I finally caved an started modifying my Fusion Sport so I thought if share.
Mods so far:
Performance:
-Steeda CAI ( without insert)
-James Tuning 91/87oct tune(s)
-Vibrant/MRT axle-back exhaust with 4" Maganflow tips
-Gutted Catalytic Converters and Pre-Cats (4 catalytic converters total)
Exterior:
-5% tint (rear windows)
-3M invisible bra front bumper, 1/3 hood, strip on roof, mirrors and on bottom sides of the car
-HID PnP kit (with relay and capacitor for DRL's)
-Smoked rear tail lights and third brake light.
-Smoked front side markers
-0.8" stubby antenna
-Badge delete (Took off Fusion, Sport and AWD badge from trunk lid)
-LED puddle lights (6000k)
-LED reverse lights (6000k)
-LED license plate lights (6000k)
-Police Interceptor/Crown Vic Center caps for 16" steel wheels (winter mode)
Interior:
-LED front map lights (6000k)
-LED rear dome lights (6000k)
-Ford Fusion all weather mats (winter mode)
-Belltronics 955 Radar detector
Suspension:
-H&R lowering springs (1.6/1.8)
-Whiteline adjustable rear sway bar
Wheels/Tires and Brakes:
-Summer mode: Factory 18" Sport wheels powdercoated black wrapped in Continental ExtremeContact DW
-Winter mode: 16" Steel Wheels with Police Interceptor center caps wrapped in Cooper Weathermaster ST-2's
-Hawk HPS Pads and Lucas oil DOT 4 fluid
Future mod:
-Blisten B8 or strut upgrade (when the factory struts wear out)
-25mm spacers (maybe)
-Steeda front strut bar
-I'll look into the ported manifolds and TB
When I bought her!
First thing I added was tint 5% and 3M invisible bra on the front end, mirrors, strip on the roof and along the bottom side of the car.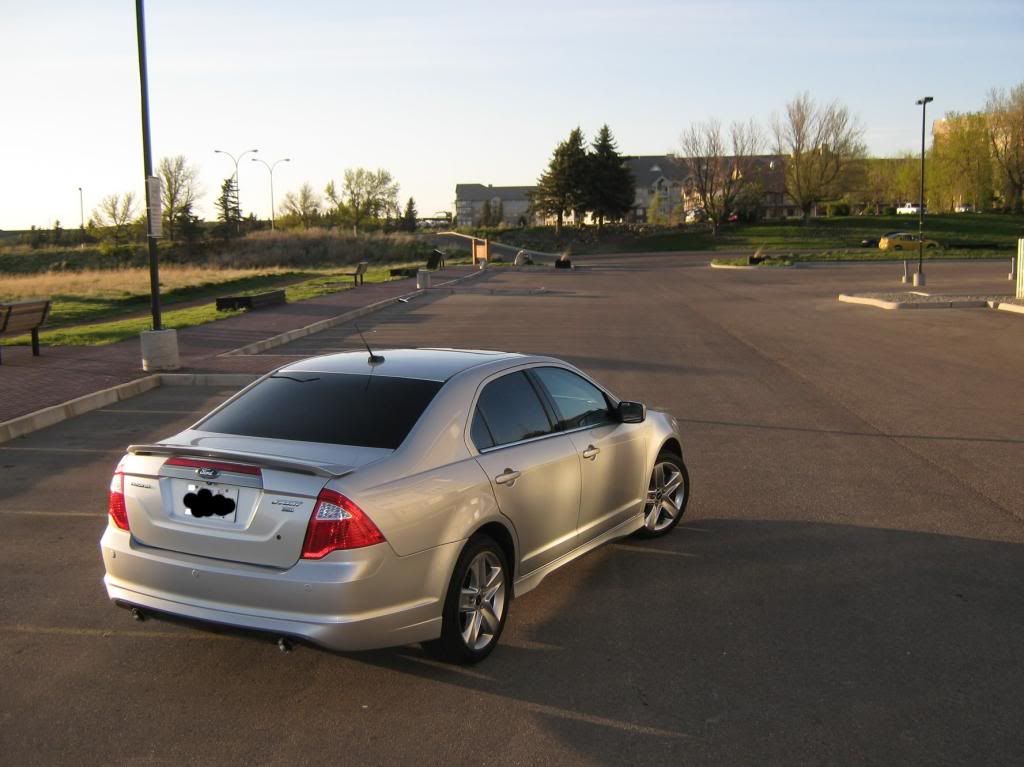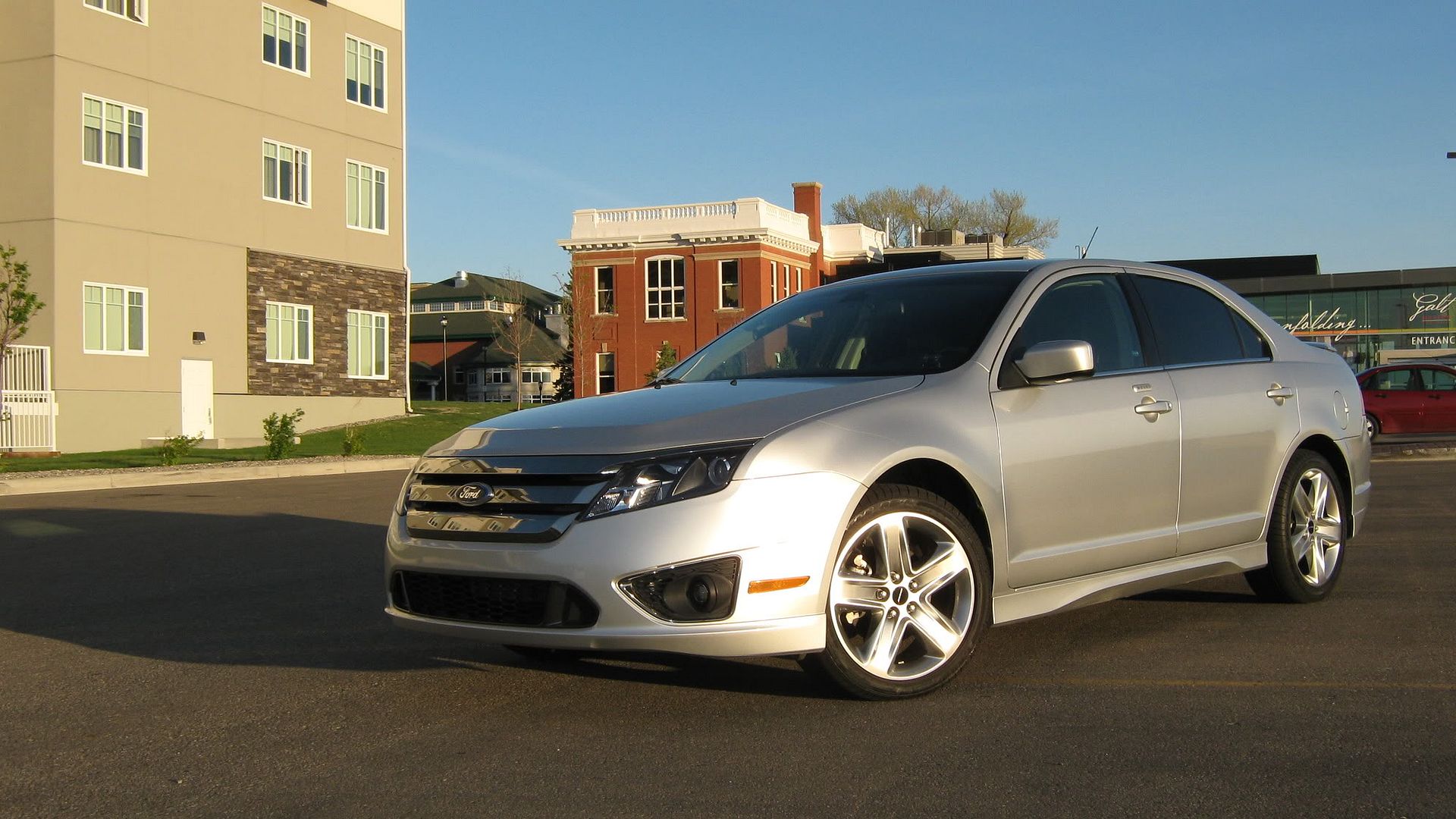 The biggest thing I wanted was a bit of noise.. I figured it's a Sport model so it should sound like one.
Did a Steeda CAI and tune (their power pack 87/91) although I'll probably upgrade to an NPG or unleashed tune.
Next was a muffler delete. Basically took out the rear mufflers and replaced it with pipes. Sounds way better, just loud enough, nice and deep with no drone.
Had this video posted in another thread but I figured I'd add it anyways.
http://youtu.be/7Q8B6fyRPYk
I also added an PnP HID kit. (Yes I know pew pew lasers). Running a relay and capacitors. I don't want to rip apart my 3 year old headlights. One day I'll probably do a retro but this will do for now. I also tinted the tails and 3ed brake light.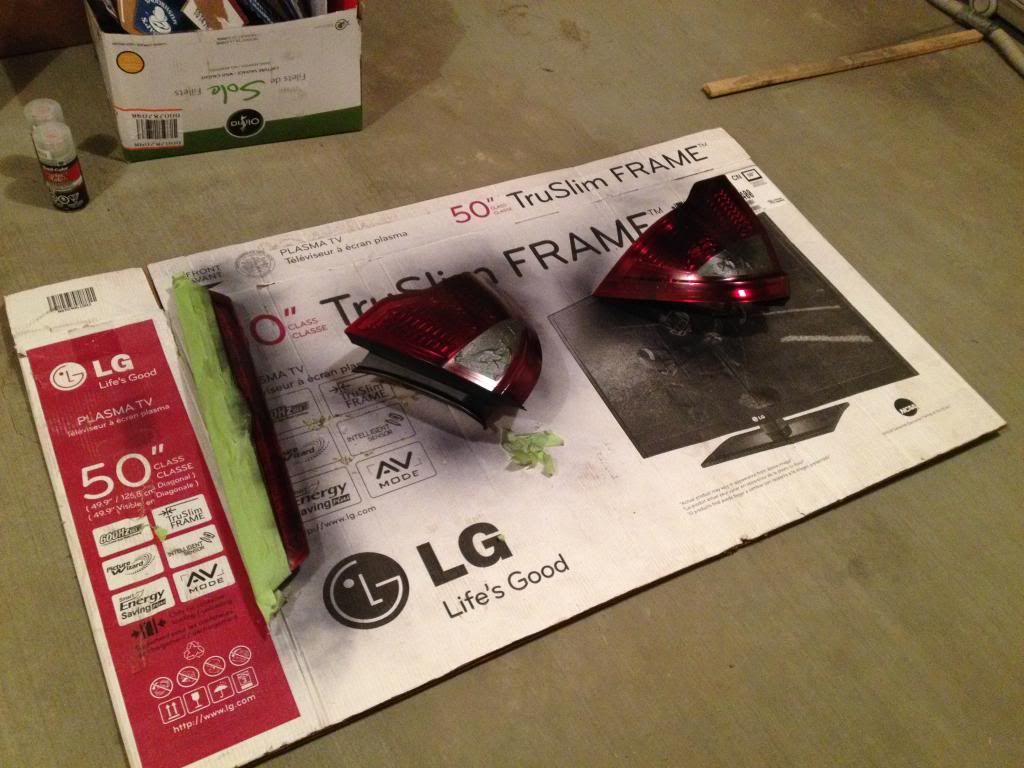 Just wanted to make it a bit more fun to drive but not overkill.
Love the car, its awesome in long trips and problem free.
Played around with the GoPro and did a time laps. Sorry it does work on mobile devices bc of the music.
http://youtu.be/451znGRue1c
(Also had this video in another thread)