Discussion Starter
·
#1
·
hey
the amp is :KICKER i got the box and the certificate
the subs are : theater research.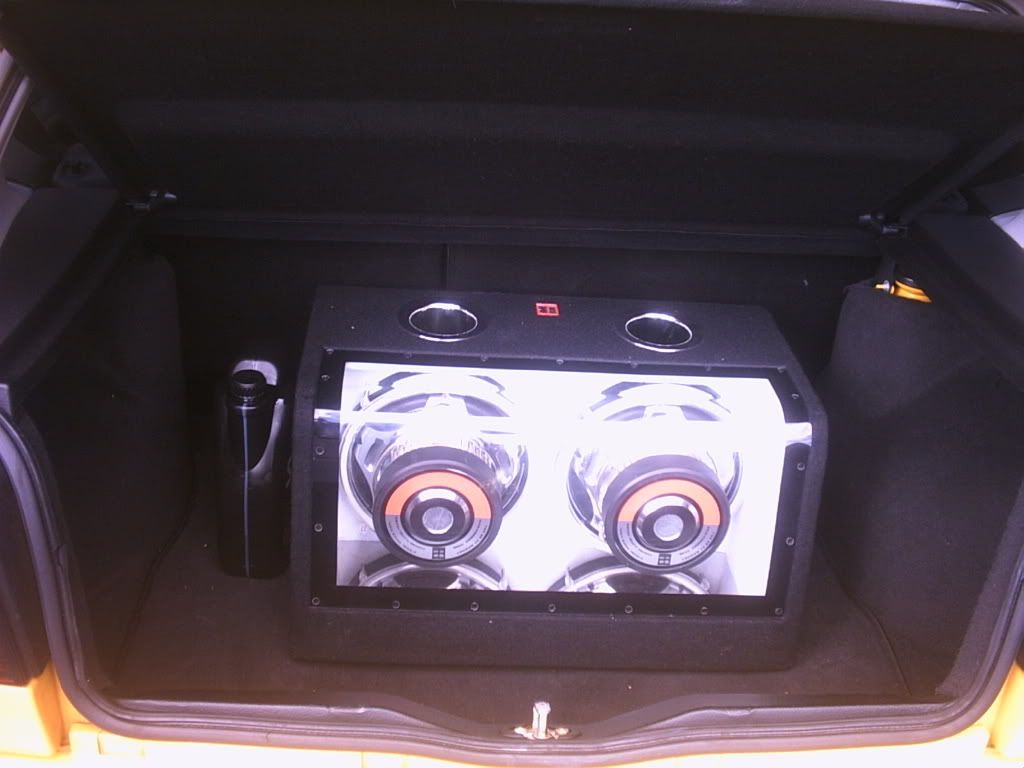 the amp is screw at the back of the subs, for a stealth look, but u can put it where ever u want.
i used to run it at 700 wt RMS, it has blue neons around the subs, with a remote to either set them:
on
off
sound activated
very loud, and very clear, they do not have that crackling sound, the mags are very big.
i have them seating in that room since i ever got the car, thats a while now.
but i need money really bad now.
so if u intersted let me know
i think 350 for both is a reasonable price.
let me know if u intersted and we can maybe work something out, i need the money for my studies actually.
alex
ps: i also got a microwave and electric oven if u know any1 that wants them they have never been used.
also got loads of DVD, PSP games, and PS2 games, and a couple PC games.