Discussion Starter
•
#1
•
Ok guys I just bought a 2008 Milan for cheap with dead 2.3. It ate the oil and they drove it with no/low oil and killed all the bearings in the engine. I wanted the newest cheapest car I could find and the replacement engine had to be cheap also. I did all the research and found out the 2.3 has a bit of problems and the used engines are priced high and they all have 100 plus K on them. The 2010 to 2012 2.5's have a better rep and you can score low mileage ones cheap.
The problem with the 2.5 is it has taller intake ports and matching intake that does not have the charge plates and other sensors on it like the older models like mine have. So like mentioned here you can't use the 10-12 intake. The older intake leaves a gap at top that needs to be sealed. So this is where I machined up the intake adapter plate and gasket. The 2.5 dropped right in with some changes that I will note.
So after a lot of measuring and drawing up blue prints I made my prototype one. Then with this one I can make changes and then make those changes to final adapter. Here is the adapter with Mr Gasket Intake gasket material, gasket that was made at same time.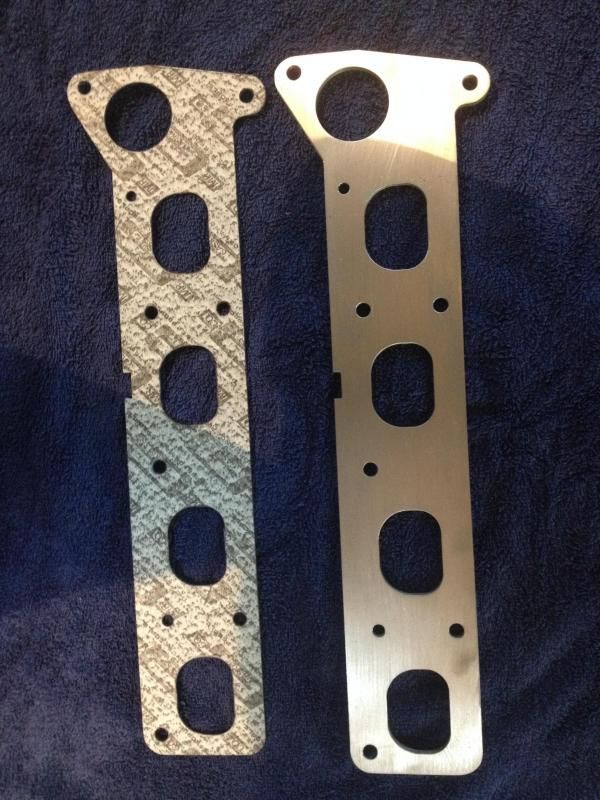 Here is the adapter on the intake.
Here is the adapter on the head.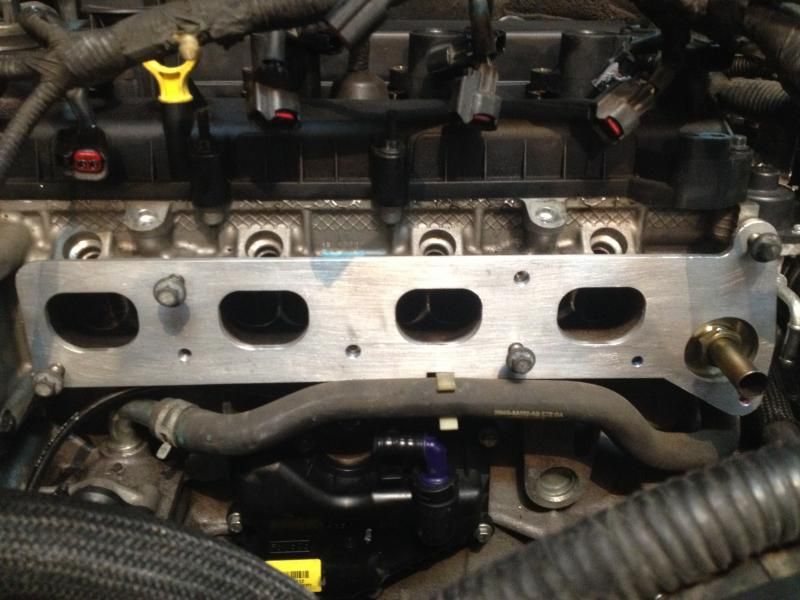 Car started and ran mint right off the bat. Was wondering if I should make more of these if people want newer engines in fusions if their 2.3 dies?